Cornerstone Builders Ltd. is a privately owned and managed business located in Belleville, Ontario.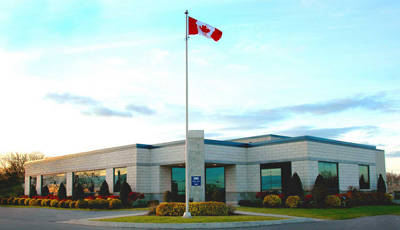 Cornerstone Builders Ltd.
Established in 1970, our company has decades of successful Design-Build construction specific to the Commercial and Industrial Foodservice sectors.
Cornerstone Builders Ltd. maintains a permanent office of Sales/Design, Engineering, Estimating and Project Managers as well as Clerical and Accounting personnel. Our Field Staff, dealing with day-to-day activities, consists of full-time Equipment Operators, Site Superintendents, Carpenters, Skilled Tradesman, and Labourers.
The core values of Cornerstone Builders Ltd. are based on communication, accountability, consistency, and teamwork. We pride ourselves on the relationships we foster in a quest to best meet thier needs.
Locations: Cornerstone Builders Ltd. is capable of working anywhere in Canada or in the United States if requested by our clientele. We have successfully constructed facilities across Canada as well as New York State in past.
We are licensed to practice Professional Engineering in six provinces, and are willing to expand our capability in tandem with our clients' needs.
Cornerstone Builders Ltd. has been in business for nearly fifty years and thanks to our loyal clients we will continue in business for many more.